We want the youth in the world to do Judo in Japan and make good relationships with Japanese youth.  These Judo Camp Spots are for local Judo club's leaders in the world who can take their students to Japan.
What is a "Judo Camp Spot" ?
Target
Local Judo instructors of the world who wish to take their students to Japan.
Globally a lot of local Judo instructors want to take their students to Japan in order to practice Japanese Judo and learn about Japan's culture. But it is difficult for them to do so because there is no information nor support unless they have personal connections with Japanese Judo instructors. That's why we began to give information about Judo clubs in Japan who can accept foreign Judo practitioners and support them. So that Judo instructors can bring their students to Japan.
With who?
You can do Judo with various Japanese people.
Each Judo spot has a lot of Judo clubs including elementary school students, junior high school students, highs school students, adults or university students and Each coordinator in a judo camp spot will arrange Judo practice suited to foreign participants , so no matter how old and how much strength participants is, they can have good Judo practice practice and good culture experience.
judo3.0 CUSTOMIZED CAMP
judo3.0 supports you to make customized Judo camp.
It is difficult for foreign Judo instructors to create plans to visit local Judo clubs in Japan. judo3.0 have good relationships with each Judo Camp Spot and will coordinate foreign Judo instructors with instructors of a Judo Camp Spot.
Where are "Judo Camp Spots" ?
Click a picture for more information on our Judo Camp Spots all across Japan.
Registration to visit a "Judo Camp Spot"
1. Fill out an application form.
For Judo instructors who wish to bring their students to Japan.
2. judo3.0 will set up a web-meeting with you.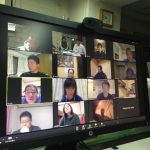 Communication and mutual understanding is important to us, so we wish to speak with applicants about Judo philosophies by video conferencing.
3. judo3.0 will examine your application.
judo3.0 checks your application and decides whether to continue onto the next phase or not
4. judo3.0 will make a customized Judo camp plan and deliver an estimate.
Upon being cleared for the next phase, judo3.0 will make a Judo camp plan suited for foreign Judo instructors. We are able to create cheap camps for the youth.
5. Discuss the delivered plan to your students, their parents, and fellow instructors in your club.
Discuss the delivered plan to those involved with looking to come to Japan. Students, their parents, and the instructors in your club. After an agreement to follow the plan is made with your students, we can start to carry out the plan.
Contact Information